The professional catering staff at Bethany Center utilizes our state of the art commercial kitchen to serve high quality meals with generous service and careful attention to detail. Many varieties and styles of nutritious foods and satisfying beverages are prepared to meet the needs of our guests.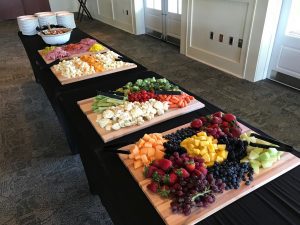 For most of the one day, weekend or week long programs at Bethany Center, our guests choose the Chef's Choice Buffet. Allow our team to use their years of retreat and conferencing experience to develop a menu for your event that will delight all who attend. The Chef's Choice Buffet option includes a wide variety of menu items customized to your length of stay that make for a wonderfully complete dining experience. This option is the most economical and least stressful for most group leaders.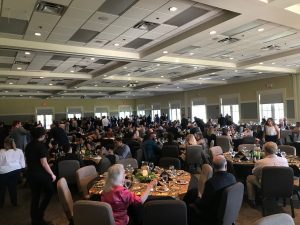 For banquets, auctions, fundraisers, galas, parties and meetings we offer planning assistance, and options in menus, staffing, services, plating and beverages. Our Executive Chef and Sous Chef are available to work with guests to customize our services to exceed your event goals and meet your event budget. Call today to see how we can help you make your event even better. This isn't just food service; this is culinary excellence at your service.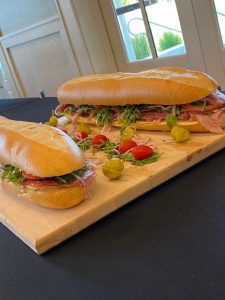 Helpful Hints
Bethany Center will provide, to the best of its ability, special meals where medically required. (Bethany does not provide special meals based on nutritional lifestyles or choices). Bethany Center cannot rule out cross-contamination of medically required meals. If dangerous allergic reactions occur, the Bethany Center suggests guests consider bringing their own food. Please consult with Bethany Center management to arrange for storage.
Catering service provided for groups numbering 25 to multiple hundreds
Buffet, Plated and Table Service Options
Veranda seating available
Waterfront and Sunset Views from our Dining Room